May Members Update
We hope you and your families are well in the current situation.
Spring is usually the time of year when the golf season kicks off, with the Masters at Augusta, longer evenings to play, and some warmer weather. This last 6 weeks as you know has been very different, but we are now looking forward to the time that we can re open. The closure has given our greens staff a chance to get the course into shape ready for when we re open. Essential work has been carried out to keep the course maintained and repair a few areas after the extremely wet winter we had ready for the rest of the year.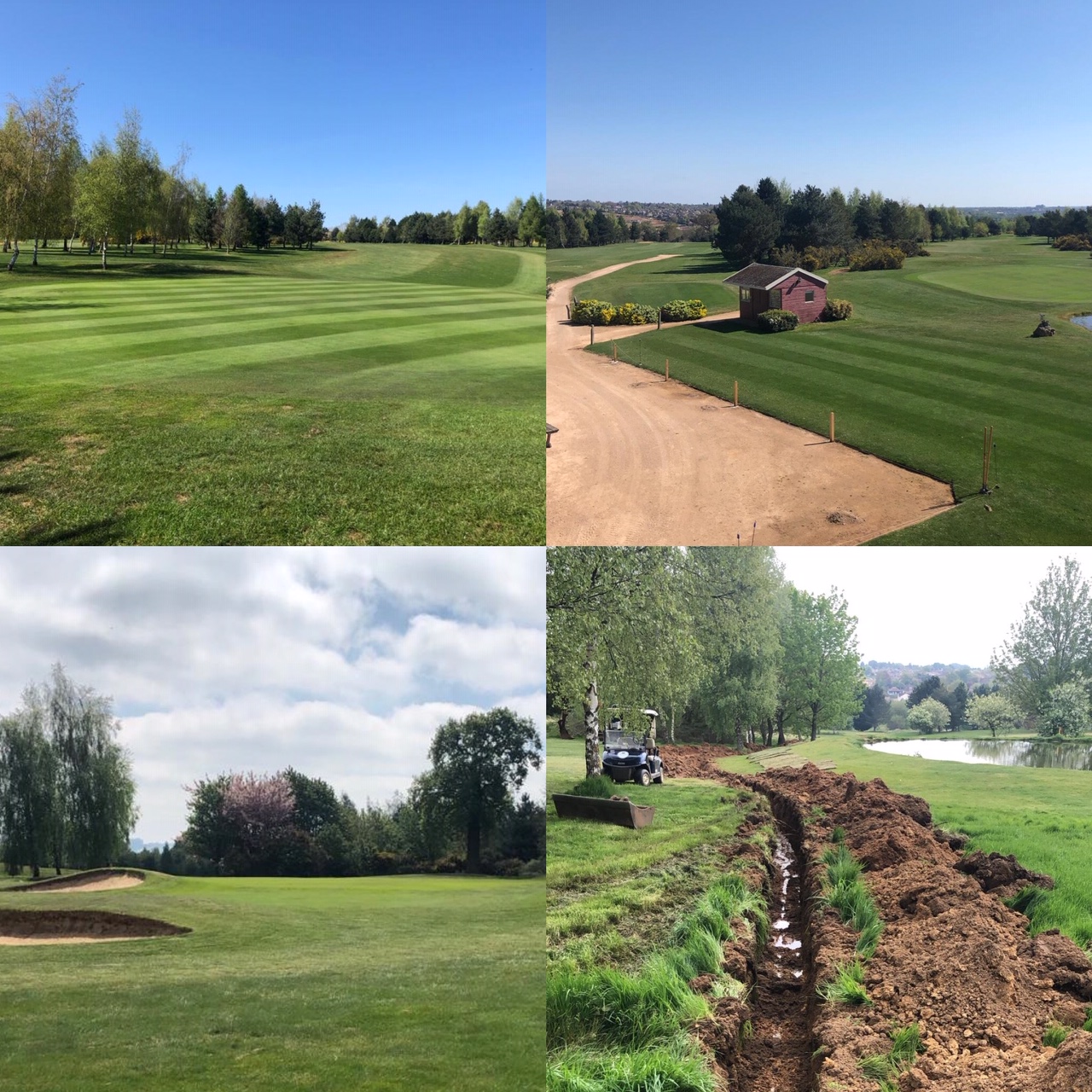 Golf Update
With the expectancy that the government will soon map out a plan for how and when we can re open we are now busy planning on how we can do this safely for our members, guests, and staff. We do not yet know the exact date but we will need at least 24 hours after we are given the go ahead to open the course and tee times will be available online from this point. We will publish booking procedures as soon as we know our opening date.
When we do re open there will be a number of safety protocols and guidelines in place. We will update these as things change and we are able to open more areas of the clubhouse and golf shop. Our priority is to ensure that playing golf with us is as safe as possible. For now please bear in mind the following....
Tee times must be pre booked (online wherever possible)
Arrive at the golf course maximum 20 minutes before your tee time
Respect social distancing rules at all times
Follow signage around the golf centre
Changing rooms, toilets, golf shop, bar and restaurant will be closed (A few items will be available from the starter hut)
Check in at starters hut by 1st tee 5 minutes before tee time
Card payment only (No Cash please)
Avoid accumulating by the first tee
One player per buggy
Do not touch the flag or any course furniture
If we are able to open the driving range it will be taking contactless card or rangecard payments only
Full rules and guidelines will be published when we have more information.
Memberships
Memberships payments are currently not being taken at the golf centre due the reduced amount of staff. Renewals can currently only be made by calling us on 01604 843939 to make payment over the phone or to arrange a bank transfer. Only current members will be able to book as soon as we open, so please ensure you are up to date with payments. All lost time between 24th March and re opening will be added on to the end of your renewal, but this cannot be done until we re open. This is a mammoth task, all extensions have to be done manually, which will mean for some there may be a short break in membership. If you are going to renew it is worth doing before we reopen and before your membership expires as this will mean a seamless continuation and no disruption to booking. We apologise for any inconvenience this may cause.
Golf Coaching
Golf coaching will also be available again when we re open to help you to get your game back in shape after the enforced break. All lessons will take place outside on the range or course with appropriate social distancing. Our Professionals will be offering short game and on course playing lessons to help with this. Lessons can be booked by contacting our professionals on the details below;
Kieran Thomas; kthomasgolf@hotmail.co.uk Tel.07879 999394
John Chivers; johnpschivers@hotmail.com Tel. 07970 833720
We will update you with more information as soon as we have it.
Enjoy your Bank Holiday Weekend!